Your Total Guide To business
My Take on Brexit...
By Vanni Gasbarri, BSc, MSc, MSc, MRes. Digital Creator at Riverside Digital. We make websites, e-commerce platforms, and other digital services for independent retailers, like digital menus and QR codes.
What impact, good or otherwise, do you think Brexit will have on your business?
GDPR is an EU framework to understand and protect user rights in digital trades. I wonder if it will be kept as it is, revised or renovated... Same goes for HACCP, the food safety rulebook. I do hope that some good work done thus far to protect consumer rights is built upon, not trumped upon.
Has your business experienced any real impacts, good or otherwise, already?
I cannot say that I have felt any particular change in business due to Brexit. Or at least not yet.
Why do you have this view?
The dust must settle and the details of the deal must be fully released and understood, which may take some time. Which is also good: gradual changes are easier to adapt to.
How do you feel about the Brexit deal with the EU as it stands at this time?
It feels like the situation is far from stable, even past the Brexit due date. This deal was reached under a lot of pressure from both sides. Who knows if they had a real chance to make it economically and socially sustainable. The last thing we want is for it to breake and plunge everyone back into uncertainty. I like change, but nobody needs uncertainty, let alone businesses.
What, if anything, do you feel is missing from this deal?
We have a temporary agreement in place to keep sharing personal data across the channel. But a long-term commitment to unified standards is yet to come.
Do you have any concerns or worries about imports or exports of products now?
One concern is for dropshipping companies. Is it going to be harder or slower for UK based e-commerce owners to get goods shipped from the EU block?
Do you have any concerns or worries about the import or export of services at this time?
While a no tariff/no quota system was agreed for products, services are far from being harmonised, not even temporarily. I stand a bit perplexed about this.
Do you feel there are additional opportunities for your business now that Brexit is done?
A renovated sense of identity is one sure positive outcome of this Brexit saga. I wish this will be an extra encouragement to shop locally, and invest money into our community.
I rely on the good will and ingenuity of people and business to make the most of this change. My wish is that stronger identity will inspire an equally strong spirit of co-operation!
And finally:
Brexit split the nation in two. 2020 reminded us what communities can do when they work together. Let 2021 be the year of balance, where we remember who we are, and yet we remain open to become what we are are destined to be.
For more information visit https://digitalmenu.shop/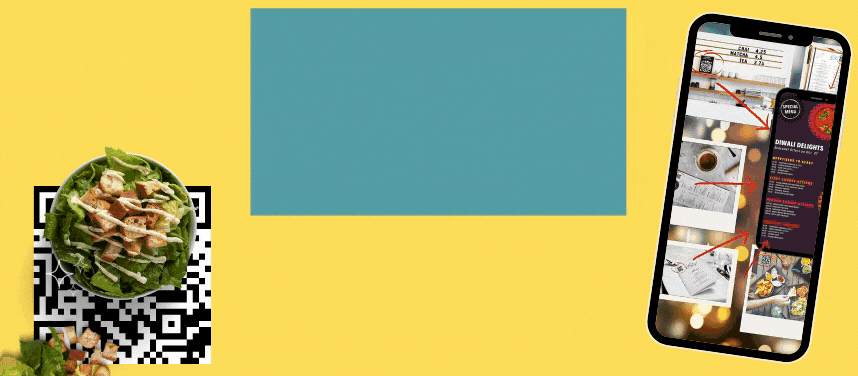 In case you missed it see what's in this section